As we say goodbye to summer and dive head-first into the busy fall season, pet owners may be wondering, how do I keep my dog entertained during the day? After all, dogs are social creatures and can become bored and restless when left alone for too long. Some dogs, no matter their age, will show signs of discontentment when left home alone for too long.
Signs that your dog is upset with you
Tearing up couches and pillows
Getting into the trash
Chewing on shoes
Scratching up doors and door frames
Refusing to eat or drink
Barking out of character
Bolting when they have the chance to get outside
Like humans, it is hard for animals to change their usual routines. When the kids go back to school for the fall, their daily companions and playmates suddenly disappear. If your dog is used to spending time outside and getting multiple walks a day, it can be hard to transition back to the boredom of being left inside. Still, there are a few tips that may ease the burden of leaving your dog home alone. Let's get into it.
The Safest Treats to Leave Your Dog Alone With
Leaving your dog home alone can be stressful for both you and your furry friend. However, giving your dog a treat before you leave can help to reduce their boredom, anxiety, and destructive behavior as previously mentioned.
Bully sticks are a particularly good choice for leaving with your dog while you're away. They're long-lasting, digestible, and good for dental health. Bully sticks are also an all-natural 100% protein treat that you can feel safe about letting them ingest, unlike other toxic dog treats that are commonly found on the market.
"My Zeus is a chewer and he loves these. They are all-natural and odor-free. The price and product are great!"
When choosing the best bully stick for your dog, be sure to select one that is the appropriate size for their breed and chewing habits. Bully Sticks Direct has a large catalog of bully sticks that range from 3 to 12 inches! Whether a Yorkie or Great Dane, dogs big and small love Bully Sticks Direct!
Tips for leaving your dog home alone with a bully stick:
Choose a bully stick that is the appropriate size for your dog's breed and chewing habits.
Supervise your dog while they're chewing if they're a first-time bully stick chewer.
Give your dog a bully stick in a safe and comfortable area of your home, where they are used to eating.
Remove the bully stick from your dog when it gets too small in order to prevent them from swallowing it whole.
Obviously, you can't leave your dog with 8 hours' worth of treats. It is best to give your dog a treat right before you leave the house. This way, they will be distracted from their anxiety about you leaving the house.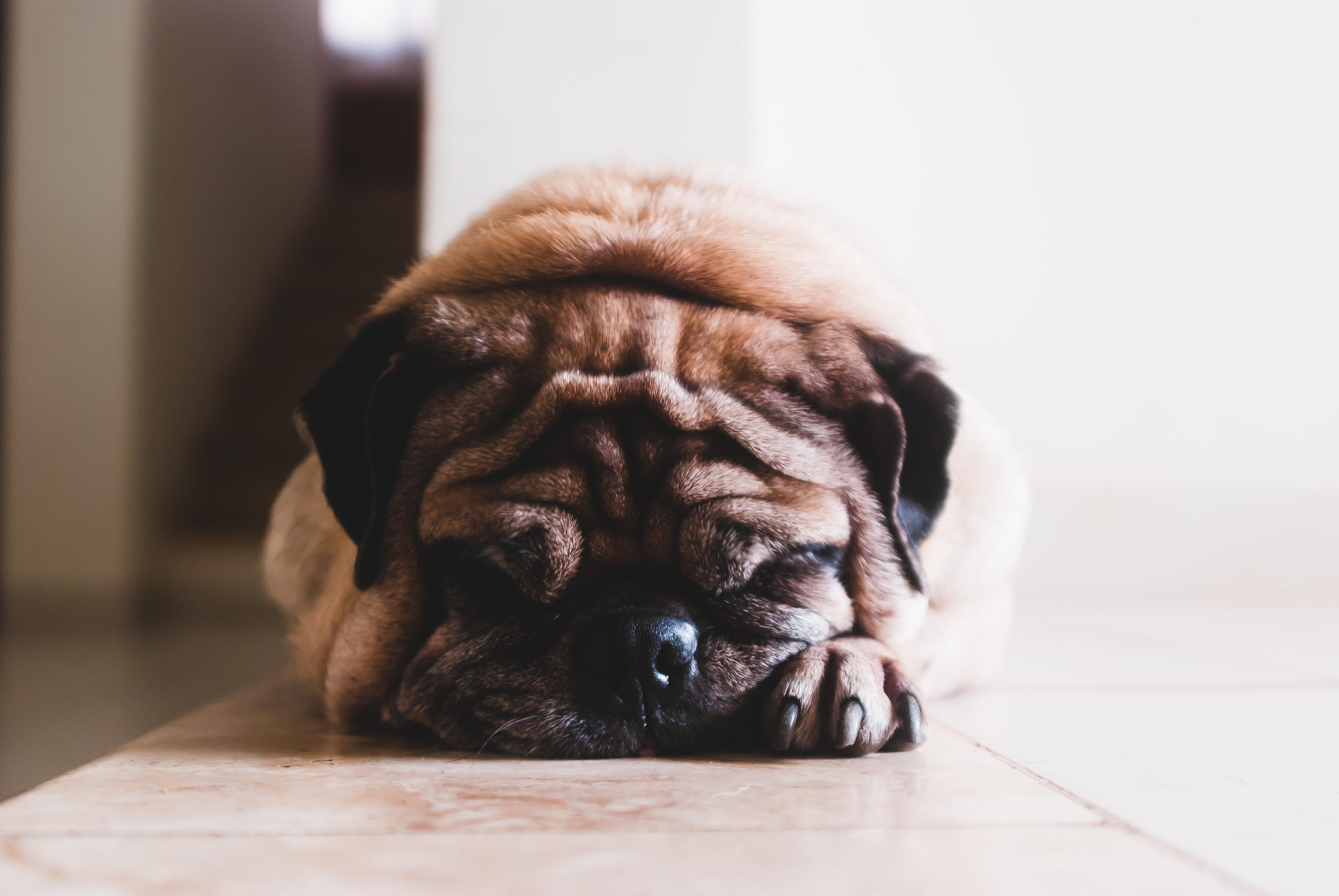 Rotating Your Dog's Toys
Rotating your dog's toys is a great way to keep them mentally stimulated and is a great tactic to prevent boredom. When dogs have access to a variety of toys, they're more likely to stay engaged and entertained. This can help to reduce stress, anxiety, and destructive behavior when you have to leave the house.
In addition, rotating your dog's toys can help prevent them from becoming overly attached to any one toy. This can be beneficial if you need to take a toy away from your dog or if they have destroyed the toy beyond repair. Of course, it's important to only buy toys that are safe to be left alone with your dog.
The safest types of dog toys
When choosing dog toys, it's important to select toys that are safe and durable. Avoid toys that are made from small, easily breakable pieces, as these can be a choking hazard. Also avoid toys that have sharp edges or points, as these can injure your dog. Although there are more un-stuffed dog toys on the market than ever, be wary of buying toys with stuffing and squeakers to avoid choking hazards.
Some of the safest types of dog toys to leave at home with your furry friend include:
Bully sticks: Bully sticks are long-lasting, digestible, and good for dental health. They're also a natural way to keep your dog entertained and occupied.
Kong toys: Kong toys are durable rubber toys that can be filled with treats or food. This makes them a great way to keep your dog entertained and engaged.
Rope toys: Rope toys are durable and great for playing tug-of-war or fetch.
Puzzle toys: Puzzle toys are a great way to keep your dog mentally stimulated.
Snuffle Mats: A puzzle with hidden treats.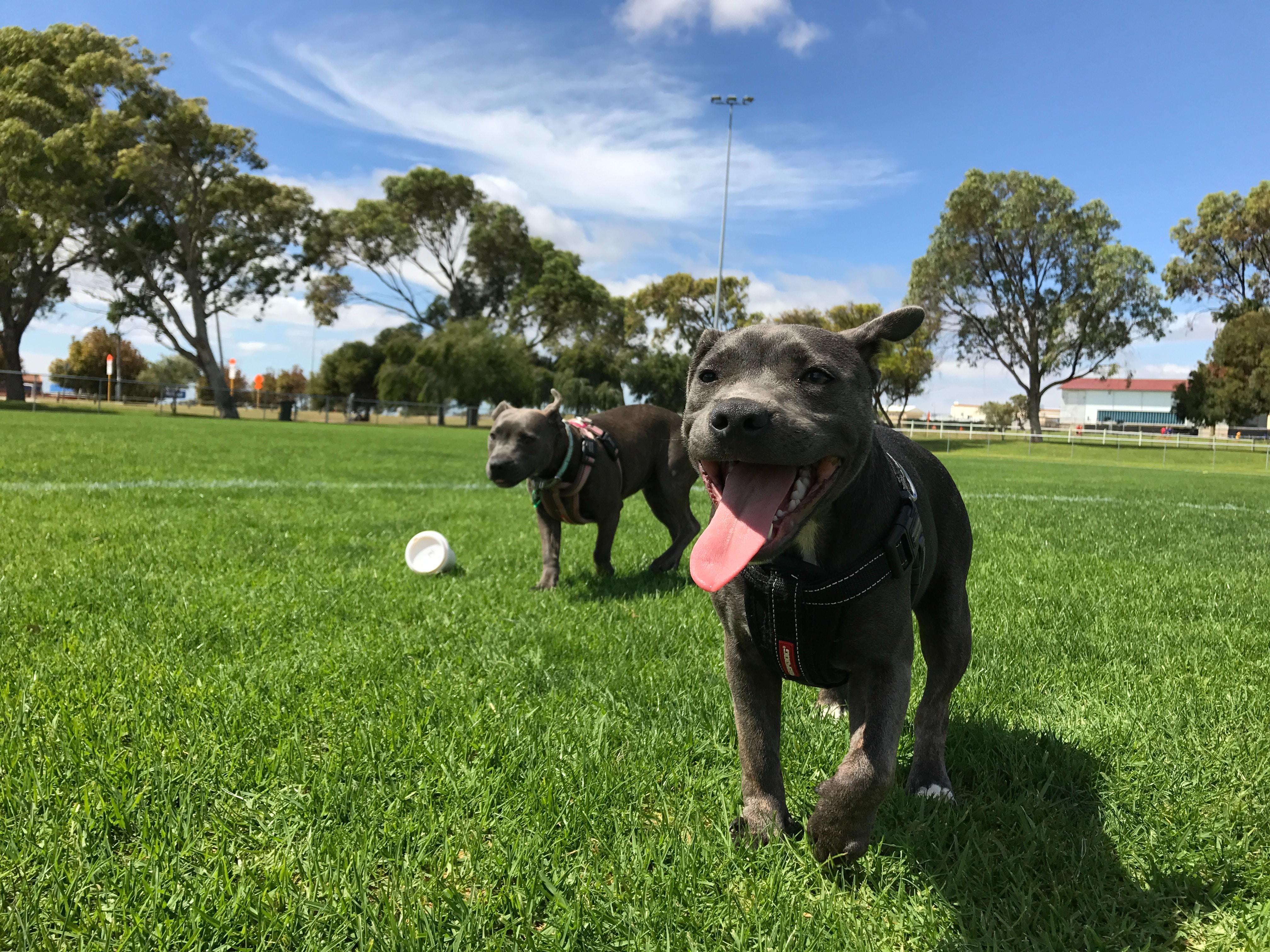 The Importance of Daily Exercise for Your Dog
A tired dog is a good dog! Make sure to give your dog plenty of exercise on days that they are left home alone. Whether in the morning or at night, this activity will help to burn off their energy and prevent them from getting bored and destructive.
A good rule of thumb is to give your dog at least 30 minutes of exercise per day. This could include a walk, run, play session, or training session. Dog parks are especially great because they give your dog a few fellow K-9s to run around with! Maybe you have a neighbor who can let your dog out for a few minutes while you are away. It's worth asking around!
Benefits of Doggy Daycare
Doggy daycare is a great way to keep your dog active, socialized, and entertained while you're away at work or school. It can also provide a much-needed break for dogs that are prone to separation anxiety or destructive behavior.
Is doggy daycare right for your dog?
Provides socialization and enrichment: Doggy daycare gives dogs the opportunity to socialize with other dogs and people, which is essential for their overall well-being. Daycares typically offer a variety of activities and enrichment opportunities, such as playtime, exercise, and training.
Reduces boredom and anxiety: Doggy daycare can help to reduce boredom and anxiety in dogs left alone at home. Dogs are social creatures and need interaction and stimulation. Daycare provides them with a safe and fun environment to spend their day.
Promotes physical fitness: Doggy daycare is a great way to keep your dog physically fit. Most daycares offer a variety of exercise activities, such as running, playing fetch, and swimming. This can help to prevent weight gain and other health problems.
Provides peace of mind: Doggy daycare can give you peace of mind knowing that your dog is safe and well-cared for while you're away. Daycares typically have staff members on-site who are trained to supervise and care for dogs.
If you're considering doggy daycare for your dog, be sure to do your research and choose a reputable facility. Ask about the daycare's policies and procedures, and visit the facility in person to see how the dogs are treated. If you're unable to find a local doggy daycare, check out a dog-walking app like Rover!
Home Alone Doesn't Have to be Lonely
By following these tips and product recommendations, you can help to keep your dog busy and entertained while your family is away at work or school. This will help to prevent them from getting bored and destructive, and it will also help to keep them mentally stimulated while you're unavailable to entertain them!
Bully Sticks Direct offers a variety of bully sticks that are all-natural and all sorts of sizes. Choose from braided, turkey, pork, chicken, and collagen bully sticks just to name a few products. You can shop in confidence knowing that Bully Sticks Direct treats are 100% protein with no added hormones or preservatives. Find us online today!